Testimonials For Fort Myers Best Realtors
Gary and Vicky Boyd of Domain Realty
Realtors Gary and Vicky Boyd are distinguished among Fort Myers best Realtors. As Agents affiliated with Domain Realty, they are among THE ONLY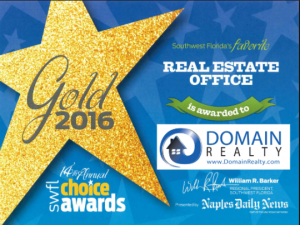 team to achieve multiple honors as the "favorite" real estate office and "best" residential real estate firm in annual polls conducted with readers of Naples Daily News as well as the Fort Myers News-Press. Even more impressive, the firm has achieved this same distinction for two years in a row.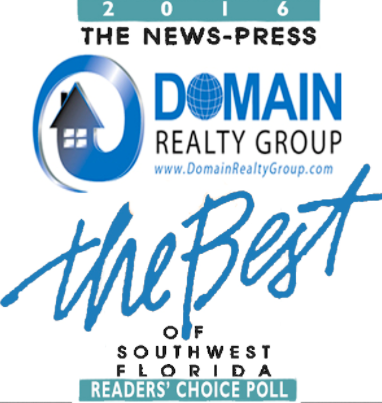 The recognition of Fort Myers best Realtors would hardly be possible were it not for having a significant compilation of happy customers. Below, you'll find testimonials from former clients which collectively speaks to Gary & Vicky's status as Fort Myers best Realtors.
From G. Penny
The Boyd Team were excellent in provided a complete picture profile of the property and condo complex. We were out of season when we listed however the Team provided potential buyer feedback after every open house presentation, this along with the their comments expedited the sale.
Gary and Vicky Boyd represented me in selling my Fort Myers townhouse and I could not be happier. I have bought and sold a lot of real estate over the years and never been treated with more individual attention than shown me by this couple. I was an absentee owner who naturally worried about what  was happening at the sale location and can honestly say Gary and Vicky acted like the property was theirs. In many instances acting as real estate managers rather than salesmen. If you use this couple you will not go wrong.
Amazing realtors. Very knowledgeable They helped me find the perfect house for me. I would definitely recommend them to anyone looking to buy or sell a house.
From Mikita
Two of the most professional people I have ever met. They were more than willing to research and find all my requests and went over and above to send additional information so I would be able to contact vendors and utilities. I would recommend them to anyone searching for real estate on the Gulf  Coast of Florida.
To review more testimonials involving Fort Myers best Realtors, CLICK HERE. To connect with Gary or Vicky Boyd, simply submit contact form below: