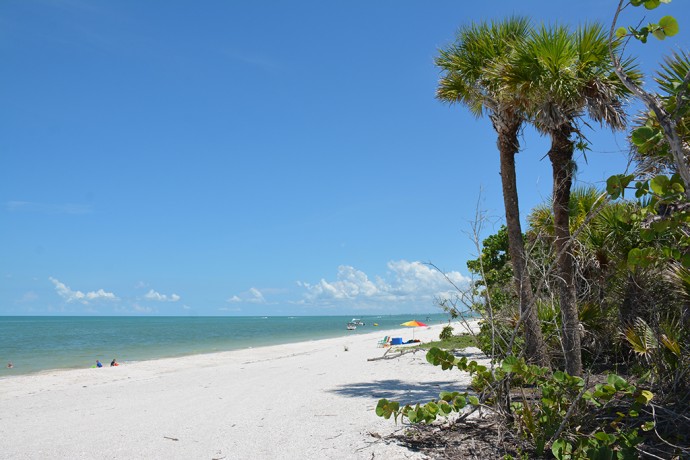 View All Barefoot Beach Listings
Amenities:

Beach

Gulf of Mexico

Natural Preserves

Fishing
Barefoot Beach is popular for its gorgeous, plush surroundings and its opportunities for avid fisherman, who are able to enjoy many species of fish. The inland side of the island provides tidal creeks and mangrove swamps which serve as breeding areas and as a nursery for sport and commercial fish and shellfish.
Waves crashing on the beachParks Rangers offer a number of programs at the Barefoot Beach Preserve Park including lectures and interpretive programs. Park Rangers educate the public about the importance of the environment and wildlife in Southwest Florida. Subjects include a guided walk through the preserve, where visitors learn about the many habitats in the preserve as well as flora and fauna. Rangers also provide a free recreation guide where they take visitors to look at the natural history of the Loggerhead Sea Turtle, some of which reside at the preserve.
Barefoot Beach Preserve Park has 401 parking spaces, one-mile nature trail, showers, picnic area and a concession are where equipment may be rented and food and drink is available for purchase. The preserve also offers handicapped beach wheelchair access.